High Cholesterol Screenings In Olney and Rockville, MD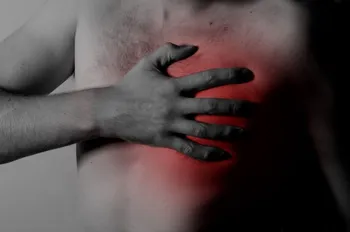 For a vast majority of health complications, there are telling indicators that alert you to seek treatment. But what if you felt fine one day, and the next you're lying in a hospital bed following a sudden stroke?
At Dr. Leith Abdulla Cardiology, our cardiologists do all they can to treat symptoms of existing heart conditions in their patients before a health emergency. People with high cholesterol who don't get routine cholesterol readings (at least once every five years starting at the age of 20) are at a much greater risk of not seeing a looming health disaster because high cholesterol rarely has visible symptoms.
High cholesterol puts victims at risk for:
cholesterol plaque build-up, which can cause:
atherosclerosis (hardening of the arteries)
ruptured blood vessels
blood clots
angina
heart disease
heart attack/stroke
Our cardiologists may suggest a number of different treatments if you do have high cholesterol. Some of these include dietary modifications, or even a total dietary upheaval so that patients can start from scratch. After all, eating a low-fat, low-cholesterol diet is key for optimal heart health going forward.
Other common treatments for high cholesterol include getting more exercise and drinking less alcohol. Kicking the habit can dramatically help lower your cholesterol levels if you smoke, too. Also, getting other existing heart-related conditions (diabetes and high blood pressure, for example) under control can help, as these can further compromise any cholesterol problem you have.
If you want to discover how healthy your cholesterol levels are, give one of the cardiologists at Dr. Leith Abdulla Cardiology in Olney and Rockville, M a call today to begin the journey towards a healthier you! Call our Olney Office at (301) 774-5260 or our Rockville Office at (301) 881-5858 .